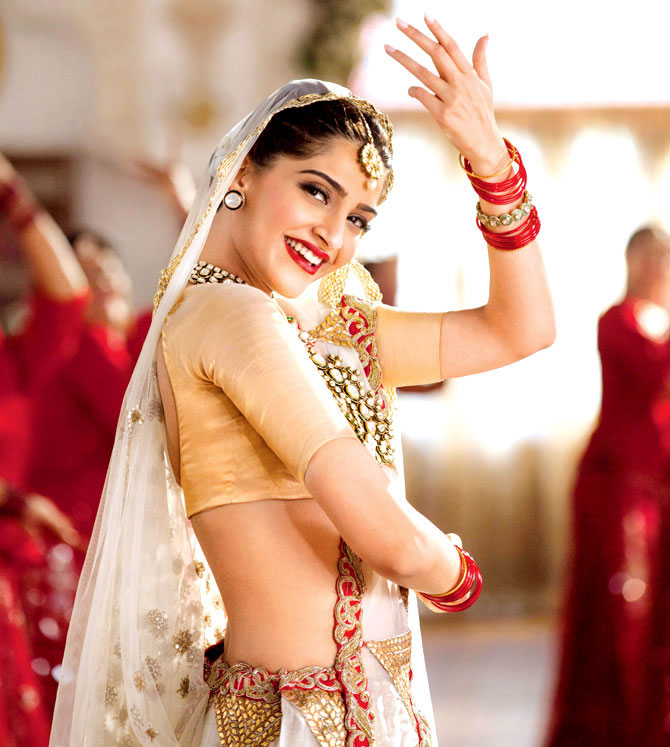 Posted on
October 10, 2017
With Diwali just round the corner, you can get a flawless look with these simple yet very useful make-up tips this season.
Here are 11 easy steps recommended by celebrity make-up artist Naunidh Singh for the best results.
#1. Eyes
I would suggest applying eye make-up before any other cosmetics so that the pigment or coloured speckles don't fall onto concealer or foundation making it patchy.
First we should apply the eye primer, as it protects our skin and also helps us to achieve smooth and better finish.
Shadow goes first, then liner, then mascara. Don't forget to highlight your brow bone.
#2. Brows
It totally depends how much definition you want. If you've gone with a natural look, simply smooth hairs into place. When you're wearing more colour, apply a dark brown warm eye shadow into your brows with an eye brow brush.
For air brush stencils are available and you can simply apply a warm brown with the air gun and define them.
#3. Prepping your skin
Clean the under eye area nicely in case of any fall out.
Moisturise your skin well and apply primer. Primers are available in each makeup category discussed above.
#4. Concealer and correctors
Cover those dark circles and spots using the correct shades suiting your skin tone. To counteract those shadowy areas, use a finger to pat on a creamy cover-up.
#5. Foundation
If you need to minimise redness or discolouration, blend on a lightweight foundation sparingly with your fingers or a sponge or a brush/air gun according to your choice of makeup.
Working women who just want a light coverage may simply skip this step and use a BB cream instead.
#6. Powder
Instead of pressed powders I recommend translucent powder as it is very light on skin.
Choose one to give your cover-ups staying power. Translucent powders are available in different shades and in all categories.
The one available with Temptu for air brush makeup gives a very smooth finish.
#7. Contouring
This is one of my favourite part. With the help of contouring we can literally sculpt our face and make it appear more edgy and thin.
For sculpting your cheeks, apply bronzer which is three to four shades darker than your skin tone and apply it in the hollows of your cheeks and blend it upwards into your hair.
For perfecting your nose use your bronzer with a more precise top and sweep it on both the sides of the bridge of your nose. This will make your nose appear sharper.
Also contour your jaw lines and those double chins and jowls.
In case you have a bigger forehead then contour, the upper part of your forehead and blend your bronzer into the hair line.
#8. Highlighting
For achieving a dewy glow on your face, concentrate on the tops of the cheekbones and the bridge of the nose.
Also highlight the center of your forehead, cupid's bow right above your lips and your chin. For this use three to four shades lighter than your skin tone.
There are endless products available in the market in each category for the same. Take your pick.
#9. Blush
Who does not like those rosy cheeks. So go ahead and use your favourite blushes on the apple of your cheeks.
#10. Lipstick
This goes on nearly last so you don't smudge it while working on the rest of your face.
When you want the most finished, pulled-together look, pick a stick or a stain. If you're going bright or dark, apply with a brush for precision.
#11. Lip Gloss
For the sheerest effect, go for gloss. It's see-through and light-reflecting, so it makes lips look full.
Avoid highly frosted formulas, which can look dated. Just apply a little on the center of your lips and let your lips shine.
#12. Fix your make-up
Many of us skip this step. I highly recommend this step, especially for the brides and also if you are going out for a special occasion or parties and require makeup to stay on for long hours.
Lots are available in the market but my personal favourite is from NYX. It's available in both Matt and dewy finish.